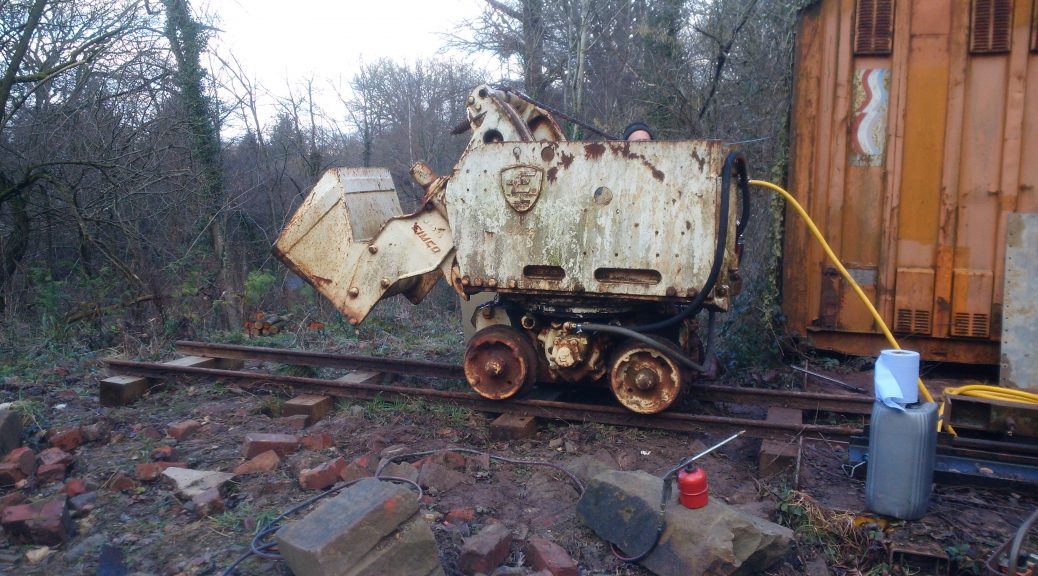 🔧 Eimco 24 First Move ?>
🔧 Eimco 24 First Move
Since its arrival in November 2017 the Eimco 24 rocker shovel has been inspected and found to be in excellent mechanical condition, despite its flaky paint and rusty wheels. In January this year, the control levers were freed off with the aid of Nick's large socket set and a generous spray of WD-40.
On Sunday 3rd February, replacement pneumatic hoses were fitted and temporarily held in place with cable ties. The air motors and runing gear had the oil filled up, and the drive chain was sprayed with WD-40 and given some attention with a hammer to loosen the links.
The temporary track which had previously been used as a loading ramp to the arrival of the Eimco 401 has now been dismantled, in preparation for our next project. The track between the mine points and the container will be completely re-laid with new sleepers and granite ballast. Whilst the track is lifted, the area leading down to the inspection pit will be re-graded and a new set of points will be added to allow access to a second track which will be laid afterwards.