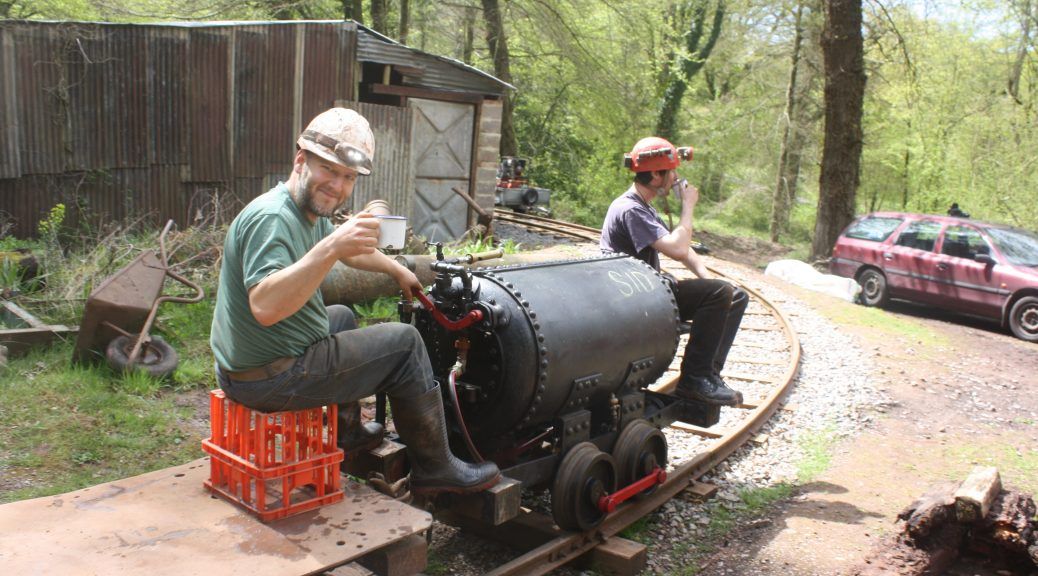 📅 Save the Date — 13th & 14th May ?>
Planning is under way for the next Open Day which will take place on 13th & 14th May 2017. We will be welcoming "Issing Sid" from Statfold Barn Railway for a return visit after our popular Running on Air event in 2015.
Amongst the residents that we hope to have running will be the Eimco 401 compressed-air locomotive, Wingrove & Rogers WR8 battery-electric locomotive, and the Eimco 401 rocker shovel which will be operating on its own special display line with a public viewing area. For a taste of what is to come, see Rob Dickinson's YouTube video from our 2015 event.
https://www.youtube.com/watch?v=vzGS4j1YQPs
Several other events and attractions can be found around the Forest of Dean, all within a half-hour drive of our site at Lea Bailey. A number of links can be found below.
Web Links