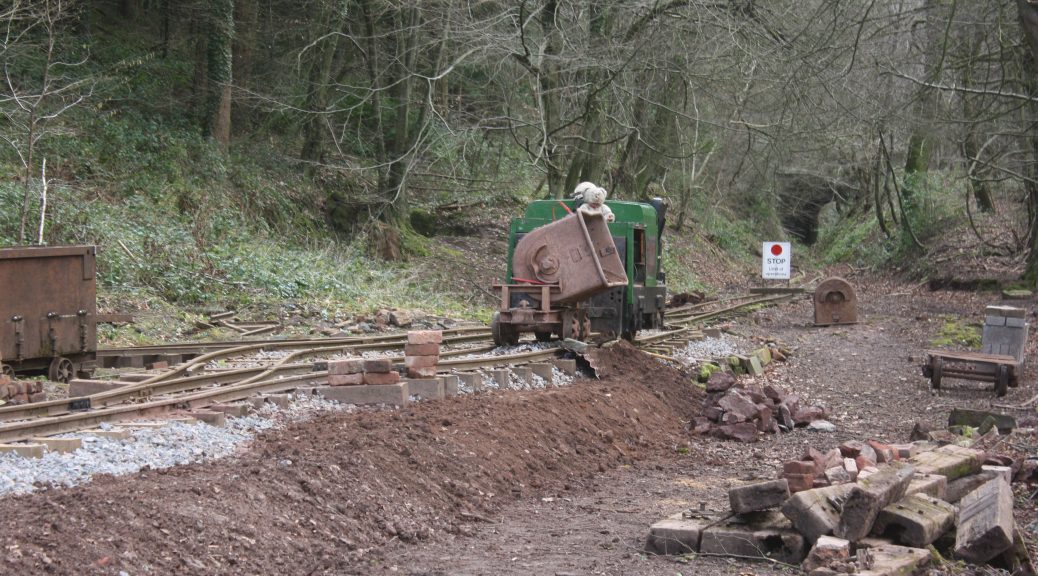 ⛏ New Project: Rail Loop F ?>
Whilst the rest of the country was in lockdown, members of the Lea Bailey Light Railway Society were working behind the scenes on ambitious plans to extract and process a rare mineral from the Bailey Level mine.
During a routine mine inspection, a rich deposit of Coprolite was discovered in a partially-collapsed side working just off the main level. After work to stabilise the collapse, a partnership was soon formed with a local manufacturer of garden fertiliser to process the Coprolite ore into a consumer product at a new site inside a disused quarry on Wigpool Common.
To avoid transporting the ore by road on the narrow lanes around Wigpool a scheme was devised to move the ore by rail, utilising a new narrow gauge railway laid on existing forestry tracks. The project will be known as Rail Loop F with the "F" representing Fertiliser and also the Forest under which it is mined.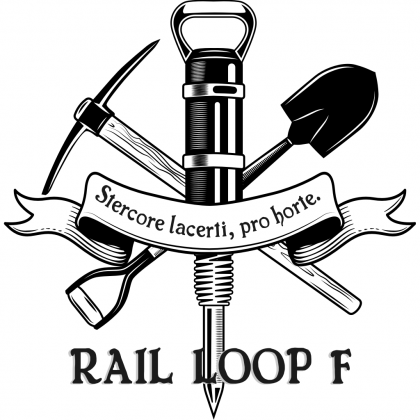 On 31st March 2021, approval was granted by the Mines And New Underground Railways Executive to begin construction. The ore will be drilled and blasted by trained Nonex operatives before being loaded into wagons using an Eimco 12B rocker shovel loader. The society would like to thank the Association of Rocker Shovel Experts for undertaking training and certification for this machine as well as providing servicing manuals.
An ore conveyor will move the coprolite up the steep incline to the forestry track above the mine entrance, where it will be loaded into wagons for the journey along Rail Loop F to the processing plant. The wagons will be hauled using the Continuous Rope And Pulley system, similar to the cable-hauled "creeper" utilised by the Arthur & Edward Colliery in Lydbrook many years ago.
Once the ore reaches the processing plant, it will be crushed to a fine powder by a set of Cornish Stamps along with dried organic silt from Wigpool Water Works. This Partially Oricaceous Organic Powder will then be mixed with a top-secret blend of natural fertilisers derived from plant and animal sources. These ingredients will be obtained from local farms to minimise the impact of road transport. The blend will then be stabilised using a proprietary formula to create Mineral Infused Liquid Fertiliser which is to be sold to consumers through a network of local distributors. The end product is designed to be diluted with water as a plant food supplement, suitable for both ornamental and food crops.
Acknowledgements:
Professor Owen Lee and Dr. Joe King of the Sharlston Hill Institute of Technology for mineral analysis
Councillor April Fuller for her invaluable assistance with the statutory planning process
Mapping services by the Ordnance Survey with route overlay by Amos E. Wolfe