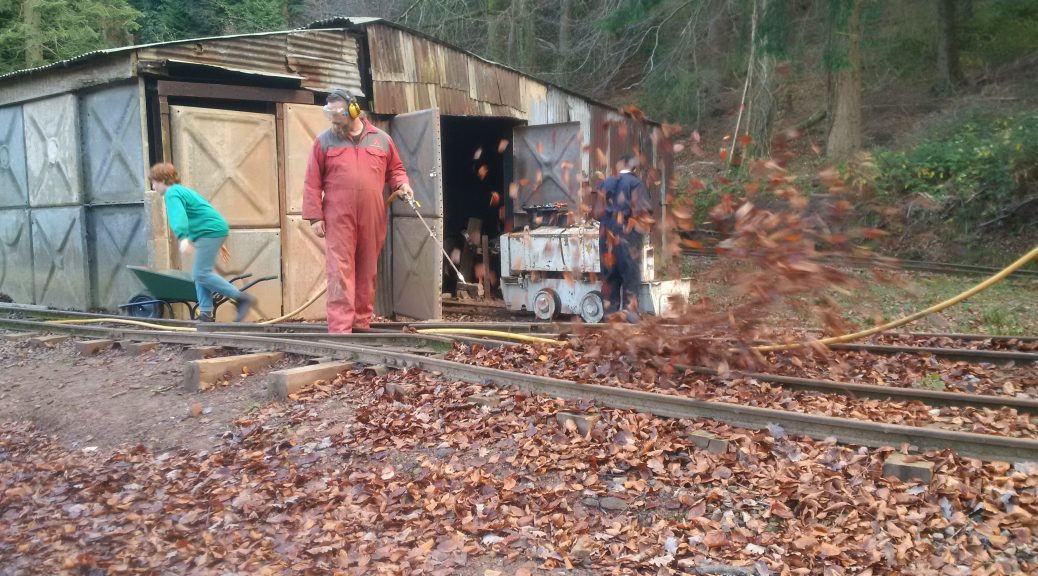 📅 Autumn Open Weekend — September 2018 ?>
The Autumn Open Weekend will take place on 22nd & 23rd September 2018. On Saturday 22nd, there will also be the annual Steam-Up at Alan Keef Ltd just up the road at Lea.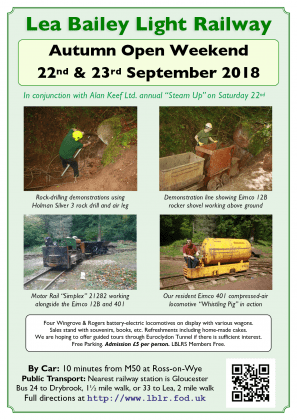 Our large Hydrovane compressor will be on site providing air for the Eimco 12B rocker shovel, Eimco 401 locomotive and Holman Silver 3 rock drill. There will be regular demonstrations throughout the day. Four different types of Wingrove & Rogers battery-electric locomotives will be on display — all at different stages of restoration. There is also some new track since the last Open Weekend in May and the chance to see our Hudson wagon traverser under construction.