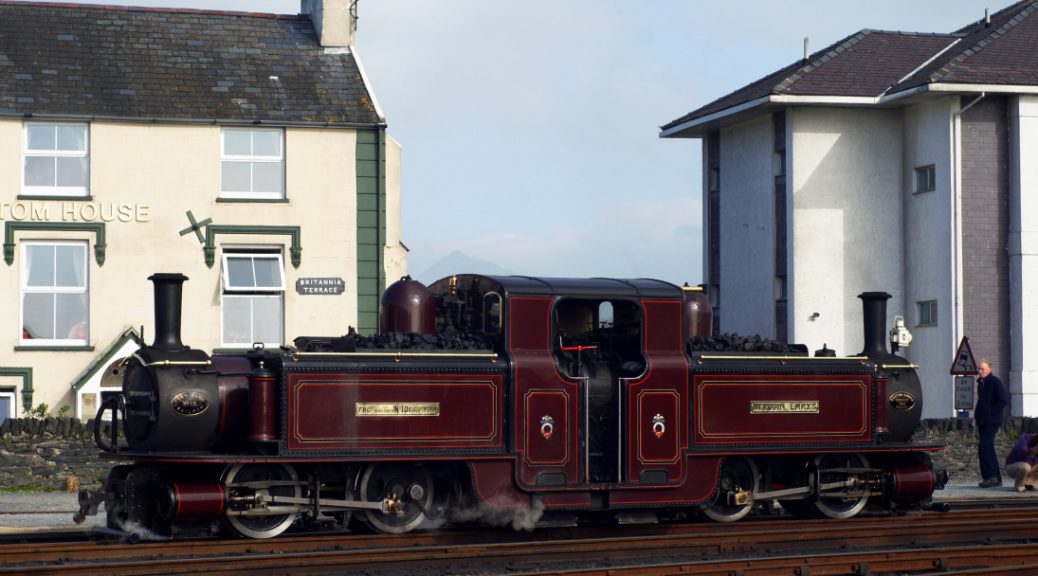 ❓ Quirks & Curiosities II ?>
The Lea Bailey Light Railway Society has been invited to exhibit the Eimco 401 air locomotive at the Ffestiniog Railway for their Quirks & Curiosities II event in 2017. The first event took place back in May 2010 and a number of the more unusal types of narrow gauge locomotives and rolling stock were assembled in the yard at Porthmadog Harbour station. The event will take place over the weekend of 28th April to 1st May 2017.
One of the more unusual vehicles was a sail-powered rail car known as "Spooner's Boat", but we believe the Eimco will be the first compressed-air locomotive to run on the Ffestiniog and Welsh Highland Railways. The previous event also featured a Model T Ford and Series 2a Land Rover 109″ pickup, both from Statfold Barn Railway. Obviously a compressor will need to be provided on site to recharge the Eimco's main air reservoir, but one interesting way of providing the air could be to couple up to the air braking system of one of the larger diesel locomotives. Any current or new members interested in coming up for the weekend please contact the Webmaster.
Web Link:
YouTube Video: