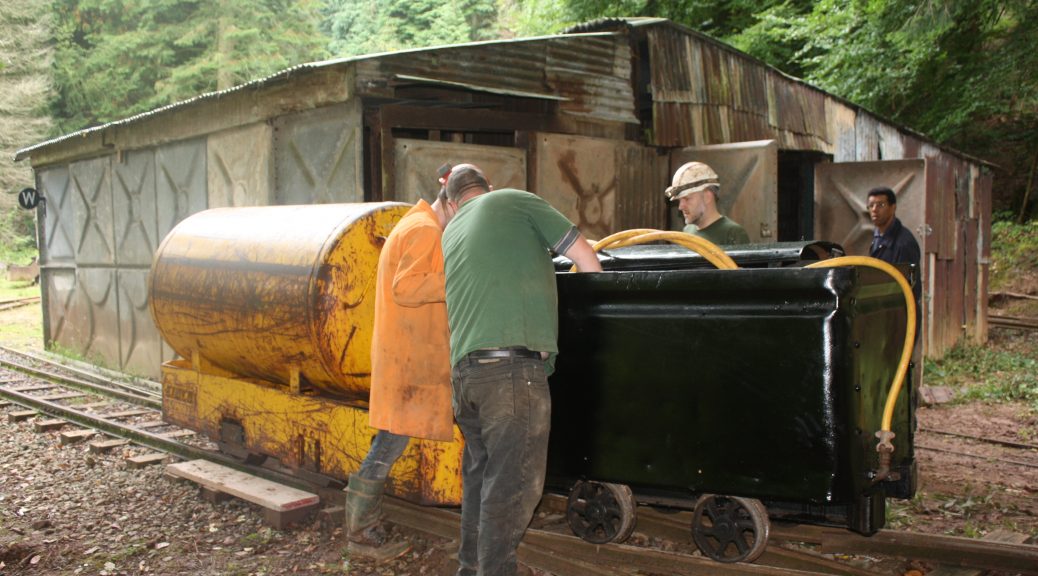 📹 September Open Day Videos ?>
Rob Needham has created two YouTube videos from our recent Open Weekend on 16th & 17th September 2017. Our new arrival, a wagon-mounted compressor, supplied air for the Eimco 401 locomotive and 12B rocker shovel, as well as a rock drill which was demonstrated to visitors. Our resident Simplex 21282 was also in action with four battery-electric locomotives on display in varying states of restoration.
Our Open Weekends are an important source of revenue for the Railway's projects. If you would like to help us then please consider becoming a member of the Lea Bailey Light Railway Society.
Video Clips