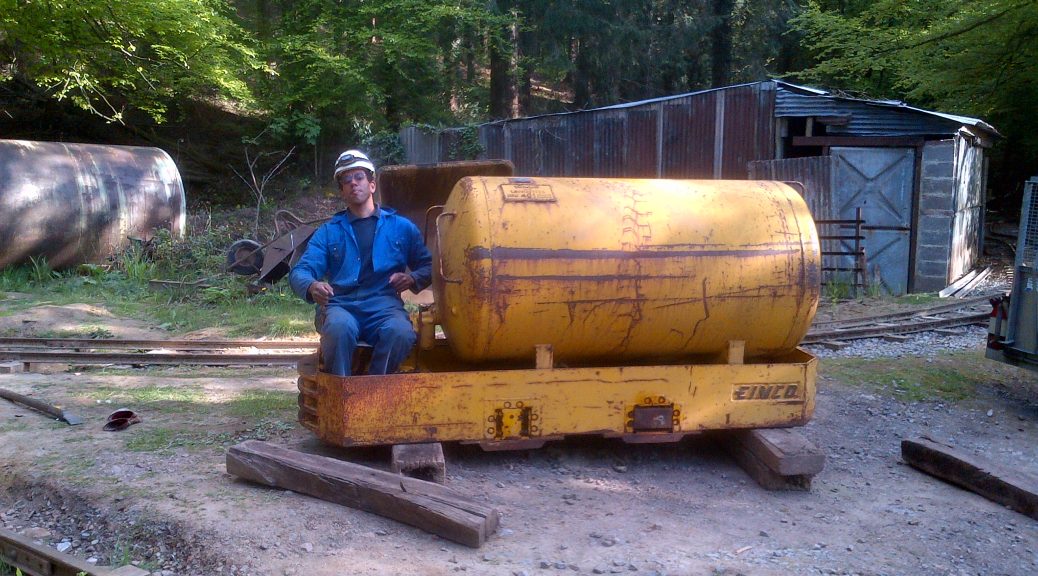 🚚 Arrival of the Eimco 401 ?>
Eimco air locomotives were manufactured in Salt Lake City by the same company that produced the well-known compressed air mucking machine aka rocker shovel. Following the restoration to working order of the Eimco 12B rocker shovel, the Lea Bailey Light Railway was offered an Eimco locomotive on a 2-year loan from its home at the Lavender Line based at Isfield station in Sussex. There had previously been a proposal to build a narrow gauge railway on the site, but this seems unlikely to go ahead, and the locomotive's owner was not in a position to carry out the restoration.
The first job will be to get the wheels off and re-gauge the locomotive from 18″ to 2′ so it can be put onto the rails. The locomotive is designed to be convertible between the two gauges by removing the wheels from each axle and moving a pair of spacers. How easy this task proves to be depends on how much dirt has made its way inside over the years and of course the condition of the grease which can harden over time.