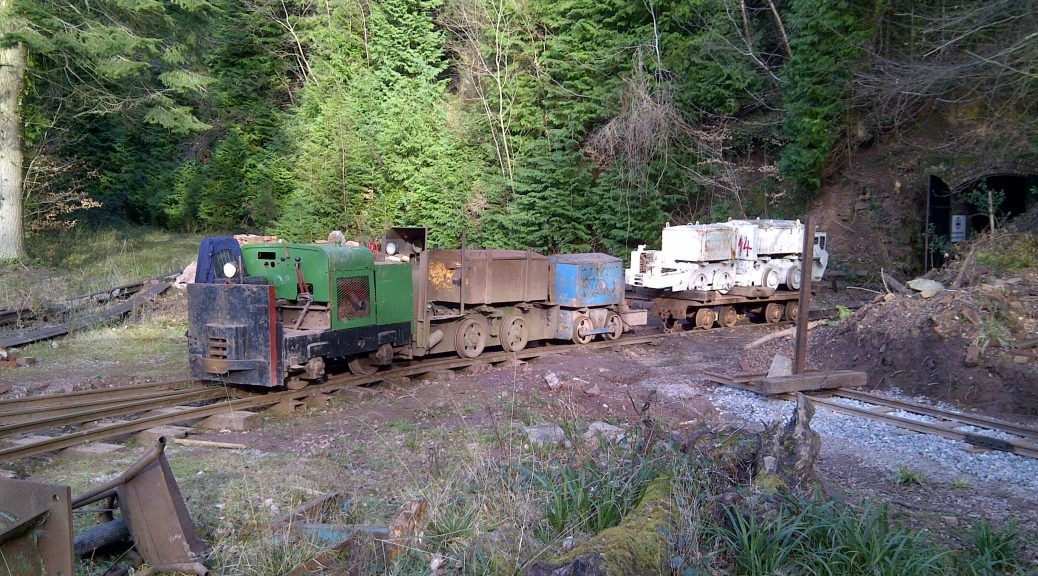 🛤 About the Railway ?>
🛤 About the Railway
The Lea Bailey Light Railway Society maintains and operates the narrow gauge railway to support the operation of the Bailey Level mine. Our volunteers also restore and operate historic mining equipment to educate the public and preserve such items for the future.
History
In October 2003 an article in the local paper, The Forester, reported plans by Ray and Jonathan Wright (owners of Clearwell Caves) to develop the Lea Bailey mine as a tourist attraction. However, when visited in August 2010 it appeared that work had ground to a halt some time between 2003 and 2010 as the site appeared derelict.
In May 2012, a group of cavers from the Royal Forest of Dean Caving Club (RFDCC) visited the site of the former Lea Bailey gold mine and found that the entrance had been forced open. This was reported to the Wrights at Clearwell Caves who manage the mine site. Following a further visit in June to the tunnel at Drybrook it was proposed that a volunteer-led group would be the best way forward for the railway.
For an in-depth view of the progress that has been made, you may wish to read View of the site September 2012 and continue reading in date order up to the present day. There is also more information about the early days of the railway in our Newsletter Archive.
Join us Now — you can help the railway to develop and keep up-to-date with progress on our various projects by becoming a member.