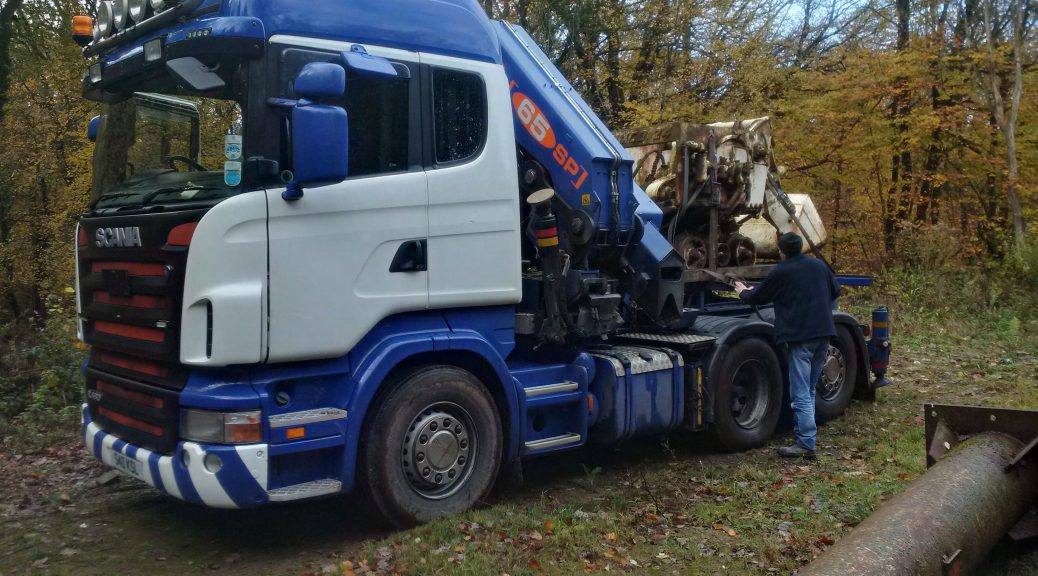 🚚 Arrival of the Eimco 24 ?>
The Eimco 24 is a larger version of our Eimco 12B rocker shovel which has been restored to working order at Lea Bailey Light Railway. This particular example has been stored outside for several years and is in need of restoration. Other than the operator's platform and guard rail, the machine is complete. The air hoses and steel cables will need to be replaced with new ones and the bucket drive chain will require some work to free it off. Until our volunteers have had a chance to look closely at the condition of all the mechanical parts this Eimco 24 will remain as a static exhibit.
One interesting fact about our particular machine (which bears the number 45299) is that it has been converted to right-hand drive; most Eimco rocker shovels being built as left-hand drive models. We believe this was so that it could work with another machine in a wide tunnel to allow the two operators to work side-by-side.