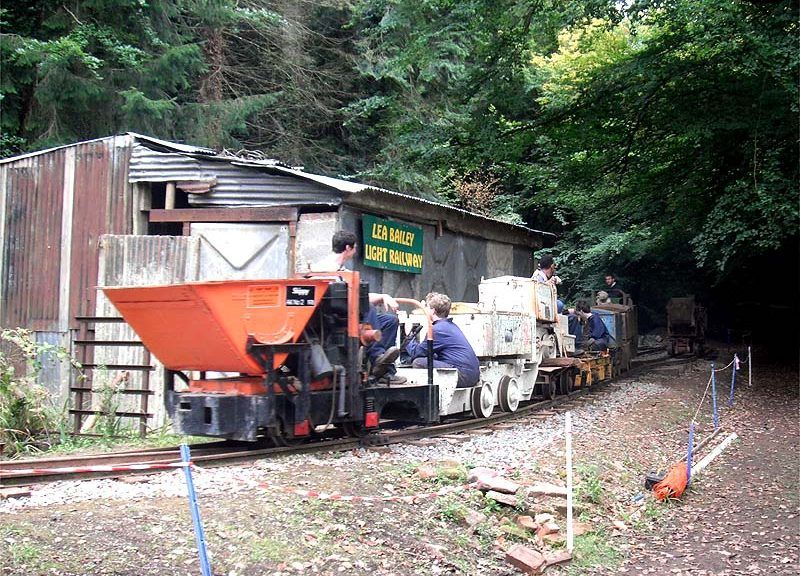 📅 Visits and Open Days ?>
📅 Visits and Open Days
Due to the worldwide COVID-19 Pandemic, there were no Open Weekends in 2020 and none are currently planned for 2021. Plans for 2022 will depend on the availability of volunteers and the progress of our various restoration projects.
Ad-hoc visits
Our working party (usually on Sundays from 10:00am to 4:00pm) welcomes visitors without the need for prior arrangement. What you will see depends on a number of factors, including: the number of volunteers available; the current project being worked on; the weather conditions and time of year.
Enthusiasts and locomotive spotters
As of the most recent update to this page, we have six locomotives on site, some of which are kept in secure storage awaiting restoration. Due to the time and effort required by our volunteers to make all these locomotives accessible for your visit, we request a minimum £5 donation per person. Please contact us to book your visit in advance.
Open Weekends
We normally try to have two Open Weekends per year:
Spring Open Weekend

An invitation to see our progress over the Winter months

Autumn Open Day

In conjunction with the Open Day at Alan Keef Ltd. previously an annual event
During Open Weekends we will have a number of additional attractions for visitors and request a £5 suggested donation per person.
A Note about Access
The Lea Bailey gold mine site is entirely within Forestry Commission woodlands, and therefore under open access agreements it is open to all. We urge visitors to take great care when walking and to keep clear of the tracks and other obstacles. The mine is kept locked and access is only available by special permission from the Mine Manager, Jonathan Wright. Following the events of January 2016, access by members of the Lea Bailey Light Railway Society is restricted to those with Underground Insurance, and then only as far as is necessary.
Further reading