🚃 Back on the Wagon ?>
🚃 Back on the Wagon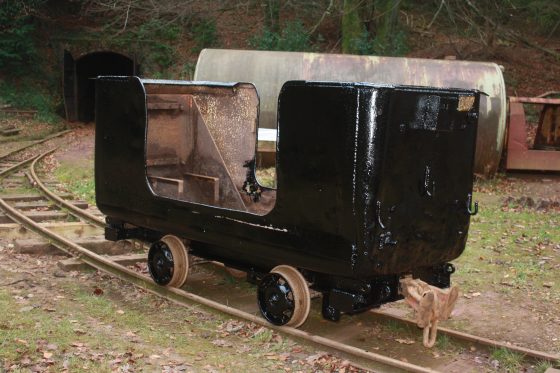 Following the New Year, our volunteers have returned to work on their projects at Lea Bailey. A recent working party was cancelled due to snow, the following week was wet, and a visit after Christmas was cancelled after two members came down with heavy colds. We are currently carrying out a light restoration on a large tub wagon which had previously been converted to a manrider, possibly at a coal mine, but like many of our items we are unsure of its origin.
The outside had previously been treated with a needle gun and wire wheel before painting with black bitumen, and today's task was to work on the inside. During the work, we managed to find several old crisp packets and food wrappers, possibly from the miners' lunch boxes many years ago.
Nick has also been working on the WR5. The battery box has been removed and work has started on removing the parts necessary to separate the frames from the running gear. This will allow a full internal inspection of the final drive and hopefully a repair to allow the locomotive to run again. Whilst it is stripped down we can also think about rubbing down parts and repainting them when the weather is a bit more favourable.