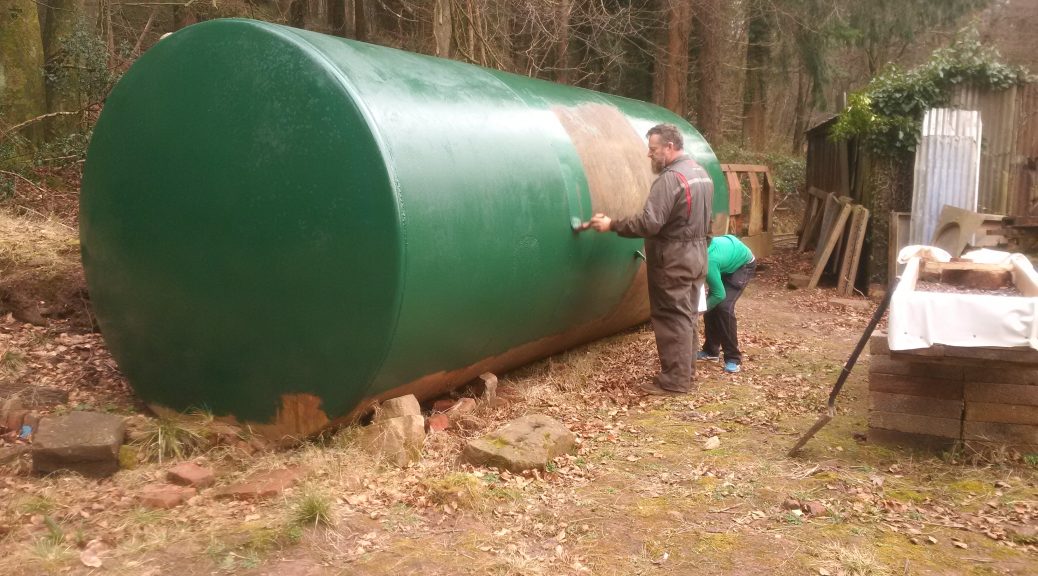 🌱 Moving on into March ?>
Not much to report in the last couple of weeks as we have been visited by the Beast from the East with several inches of snow falling in the Forest of Dean and surrounding areas. Before the snow came in we did see a nice bit of sunshine and managed to get some painting done. The container and tank have been painted green to help them blend in with the surrounding woodland, and the entrance barrier has received a rub-down and another coat of paint before new vinyl lettering is applied.
On Sunday 11th March our young volunteer James walked down and captured these photos of the railway and mine under the snow.