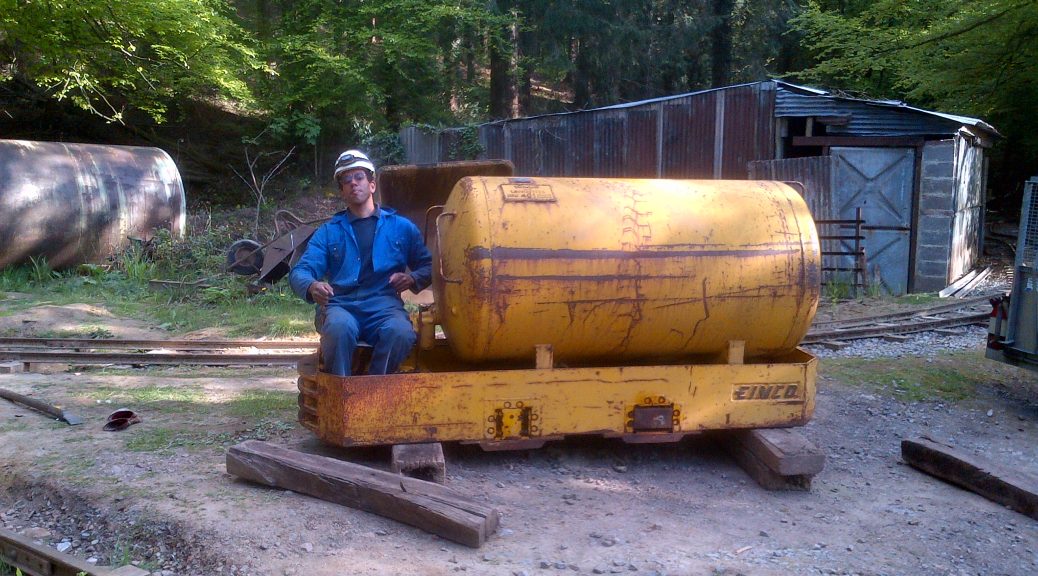 📅 17th & 18th September Open Days ?>
We will be holding our second Open Weekend of 2016 on 17th & 18th September at our Lea Bailey site. The main attraction is expected to be the first public running of our Eimco 401 air locomotive which is on loan to us for two years. Also running will be our Simplex diesel and WR8 battery electric locomotives, plus a visiting Lister rail truck. Three further locomotives in various states of restoration will be on display, plus we aim to give demonstrations of our Eimco rocker shovel.
New for this event is our Driver for a Fiver: donate £5 (or more if you wish) and you will receive practical instruction to operate one of our locomotives. This includes complimentary membership of the Lea Bailey Light Railway Society until the end of the year.
Open from 11:00 to 16:00 with refreshments and sales stand available on site. Not been before? Here's how to find us.
Other nearby attractions include the Steam Up at the works of Alan Keef just up the road at Lea Line. Locomotives and rolling stock are built and maintained here for use around the world including Lydia for the nearby Perrygrove Railway near Coleford which will be hosting its 20th Anniversary Gala with 5 steam locomotives running.
The video compilation below shows the Eimco 401 being hauled by the WR8 in readiness for its first test powered test run.